Instant Messenger is a new way to connect with people. Moving chats from one instant messenger to another is like shifting the house. It's a lot of hassle, sometimes we lost lots of things while moving chats from one Instant Messenger to another.
Alright, so Telegram comes up with the feature which allows you to move your chat from WhatsApp to Telegram with few simple steps.
Note: Before you start moving WhatsApp chat to Telegram & start exploring this new feature, make sure you have at least the latest version Telegram 7.4+ because that's the version that comes up with the migration feature.
---
Transfer WhatsApp Chat to Telegram in Android.
Open Any chat WhatsApp and tap on the three-dotted buttons on the top right side.
Then Tap Export Chat > Select Telegram in the Share menu.
At last, you'll be asked for Restore with or without media. Select the option as per your choice.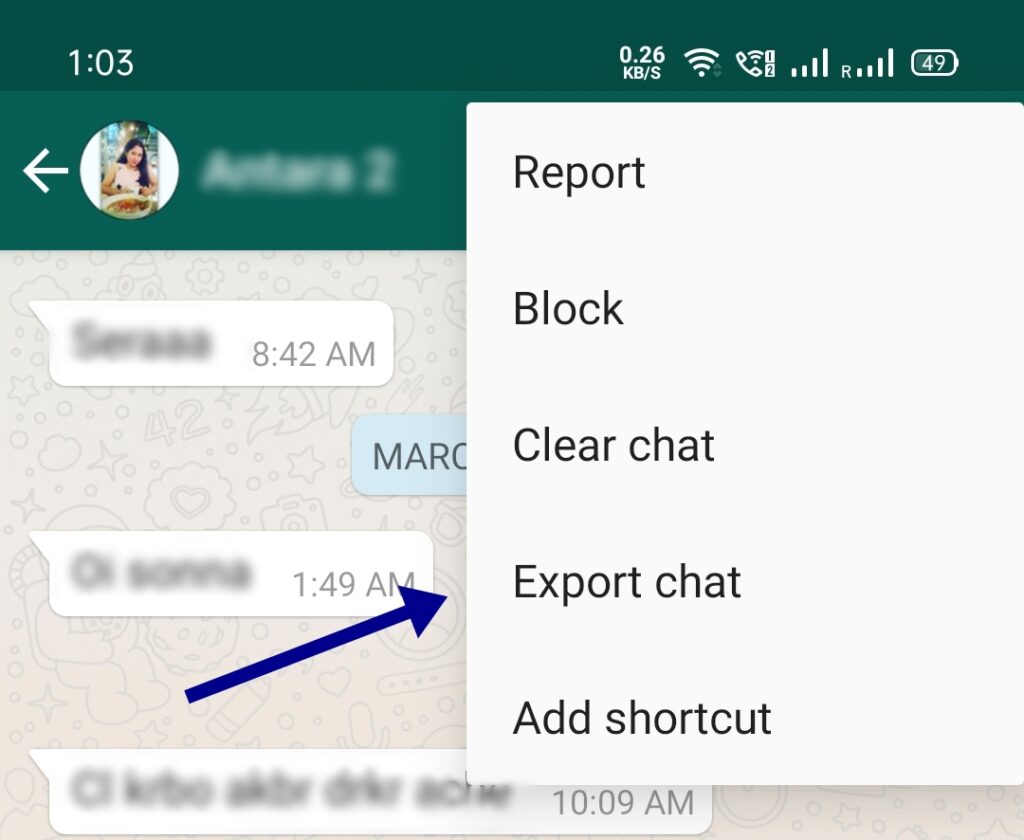 After doing this you'll be able to see the particular chat on Telegram. As of now, there is no option to move chats in bulk. You have to transfer WhatsApp Chat to Telegram one by one. You can also export WhatsApp group messages to Telegram using the same process.
---
Transfer WhatsApp Chat to Telegram in IOS.
Open Any particular chat in WhatsApp, then tap the area right beside the profile picture of contact on the top.
Then Tap Export Chat > select Telegram in the Share menu.
That's it now you are good to go. You have successfully exported WhatsApp chats to Telegram.
---
There is another simpler and quicker way to export chats is by going to the main chat screen of WhatsApp, Swipe left on the chat, then tap on the export chat.
WhatsApp messages you import will include original timestamps and come with a flag at the bottom indicating that it's imported.
Another great thing that you will love to know that, chats and the media moved to Telegram from WhatsApp will not occupy extra memory in your smartphone.
Watch this Awesome video from Gadgets360, on How to Migrate WhatsApp Chat to Telegram in Android and IOS.
Wrap up
After reading this article I'm sure you will be able to Transfer WhatsApp Chat to Telegram easily, without any hassle. If you have any questions regarding how to export WhatsApp Chat to Telegram then leave a comment below. I'm more than happy to help you.