Remote desktop software is very much essential these days for many businesses and freelancers out there. Who needs to access the computers of their colleague or client. There are many companies that provide Remote desktop software for connectivity, but choosing the better one is the challenge that needs to be fast, secure, reliable, and, of course, affordable.
I'll help you to determine which the best remote desktop software between Teamviewer vs AnyDesk. In this comparison, we'll look at performance, features, ease of use, support, and obviously pricing.
Let's Begin. ⚡
Features Teamviewer vs AnyDesk
Both of the software Teamviewer and AnyDesk enable desktop access with ease you feel like you are sitting in front of the system. You can easily transfer files between computers and print remotely.
Platform Support
Both Teamviewer and AnyDesk support Windows, Mac, and Linux for desktops, and iOS and Android for mobile devices. Additionally Teamviewer and AnyDesk support Chrome OS.
Collaboration
If you and your business operating in multiple locations, then the ability to collaborate remotely is an important feature. Both Teamviewer and AnyDesk give you the ability to collaborate in real-time with presentations. But Teamviewer offers you more features as compare to AnyDesk, Teamviewer supports text chat, voice call and video conferencing, and the ability to record remote sessions.
Administration
Both Teamviewer and AnyDesk offer you a web-based interface to manage where you can manage connections, users, and contacts. Both of them provide reporting tools to keep track of the activities and sessions.
Teamviewer and AnyDesk support automatic mass deployment and custom branding. But TeamViewer does this well with its own ticketing system that we can integrate with external helpdesk and CRM platforms.
Security
When it comes to the data transfers between devices, it needs to make sure that the connection is secure. Both of the remote desktop software has verified connections with high levels of security with encryption.
But Teamviewer has given the additional features that include malware protection, remote data backup, and remote device monitoring for websites, servers, and networks.
Performance Teamviewer vs AnyDesk
Ease of use
If we talk about the user experience between remote desktop software Teamviewer vs AnyDesk both of them are easy to use, including all main features. Scaling the screen is also easily handled in both the software. Remote desktop screen image is crisp and clear in the software and performs really well in mobile devices too.
Latency and System resources
Both the software perform really well in terms of system performance. I've tested both the software there was no lag during the test, no mouse tracking issue everything was smooth. And I've also tested both of them at low-speed internet in that test both of them perform well. No lags on remote desktop image and mouse clicks.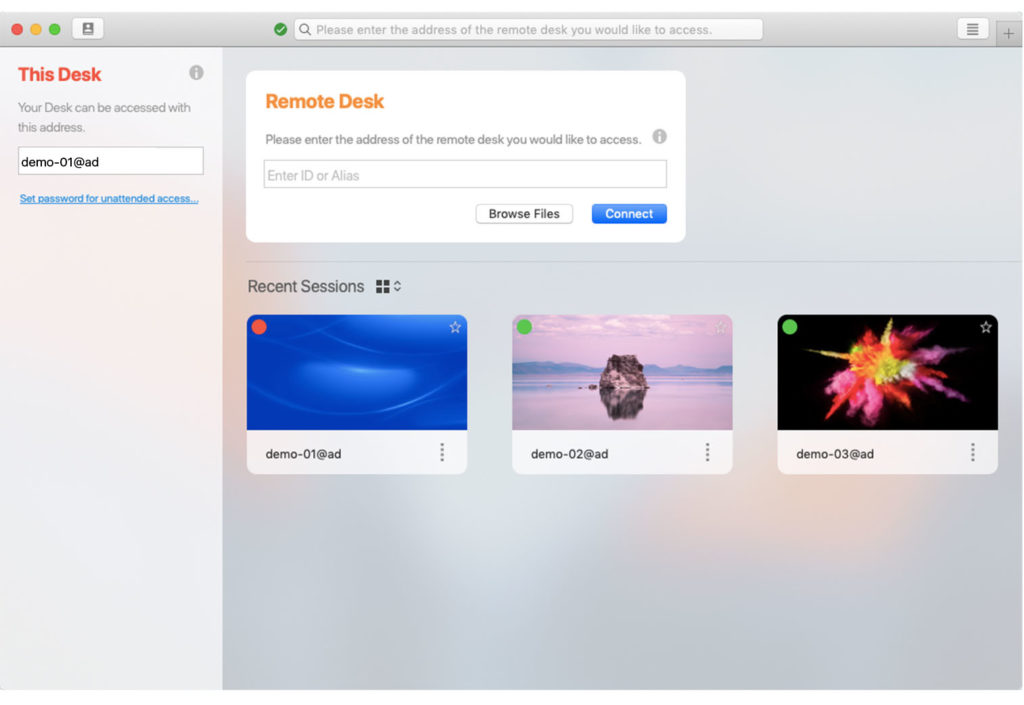 Most awaited Pricing Teamviewer vs AnyDesk
Single Use
If you are individual and you will only using the remote desktop software then both AnyDesk and TeamViewer offer their apps for free.
Multi Use
AnyDesk has two multi-user plans starting from $20.99 per month to $52.49 per month, we can use both of them on unlimited devices. Teamviewer has the multi-User plan starting at $99.00 per month, with up to 50 users licensed to create a single session and the other plan for Teams at $199.00 per month for up to 200 users who can each have three sessions running simultaneously.
Final Words
In the comparison of Teamviewer vs AnyDesk. Both of them have almost the same features and perform well in the tests but all in all, Teamviewer seems to be doing better in some of the technical aspects as well as some features. And if we come to pricing AnyDesk offers the best prices for multi-user plans with unlimited devices, so in pricing, AnyDesk is much affordable and takes the cherry.
So, Guys, I hope you like the blog & thanks for reading the blog till the end. If you are going to use any of the remote desktop software mentioned above Teamviewer vs AnyDesk which one you'll try for free Teamviewer or AnyDesk. Please Let me know in the comments section.