If you love listening to music, then you need a good pair of headphones for your great music experience. Finding the best headphones under 1000 is not an easy task when you are getting a lot of options in the market.
There are very few good reviews out there on the internet that can help you in buying your budget earphones under 1000.
In this article, I've compiled a list of the best headphones under Rs.1000 available in the market.
List of Best Headphones under 1000 Rs for this month
---
1. Mi dual-driver Earphones
With the price tag of Rs.799 These Mi dual-driver earphones are new arrivals in the Indian market. Mi dual-driver comes with a dual-drivers setup (10mm + 8mm) and offers you very loud and clear sound quality with deep bass. As almost all good Mi headphones have. The bass of Mi dual-driver is really impressive. If you are the bass lover then this headphone is only for you with this amazing price range.
---
2. Sony MDR-EX150(Mic)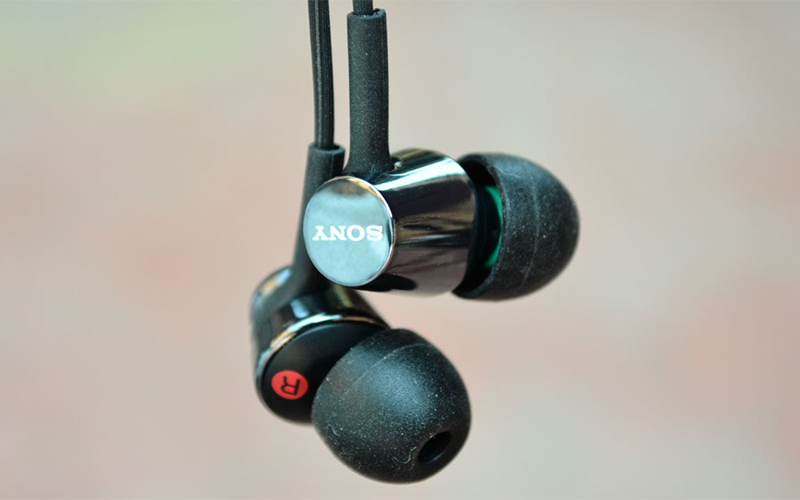 Sony MDR-EX150AP is another popular headphone out there on our list that you can buy. The price under 1000 Rs. As the product of Sony, the sound quality has rich bass and clear vocals.
The audio output of the headphone is clear bass and balanced treble. The best part is that the sound doesn't feel artificial. The build quality of the headphone is premium with stylish metal finishing. And most importantly the design is the only factor that makes earphones comfortable to use for a long period of time.
As all the earphones have, this one is also having microphone with single button remote for incoming calls.
---
3. Sennheiser CX 213 & CX 180
Sennheiser CX213 or CX180 is most selling earphones under 1000 Rs, because of its balanced and clear sound. Me and my friend we both have purchased a lot of headphones in the past years but never get such clear and balanced sound.
This headphone is recommended by my friend, and seriously this is going to make you happy with its sound quality. But please note one thing Sennheiser CX213 or CX180 don't have heavy bass. But it doesn't mean that the headphone is bassless. It offers balanced bass, vocal, and treble which is really good for relaxing music experience.
---
4. JBL C200SI
These newly launched earphones by JBL has launched in India with the tag of pure Bass. And the earphones proves the tagline.
The earphones are plastic build and have a lightweight design, and looks a bit shiny. The quality of the cable is decent at this price. And as the product is from a renowned company JBL it's very comfortable to wear.
The audio output from this headphone is very crisp and clear. Works pretty good in both low and very high volume. As per the tagline, the Bass is very deep. This earphone is best for listening to EDMs.
---
5. Sony EX15AP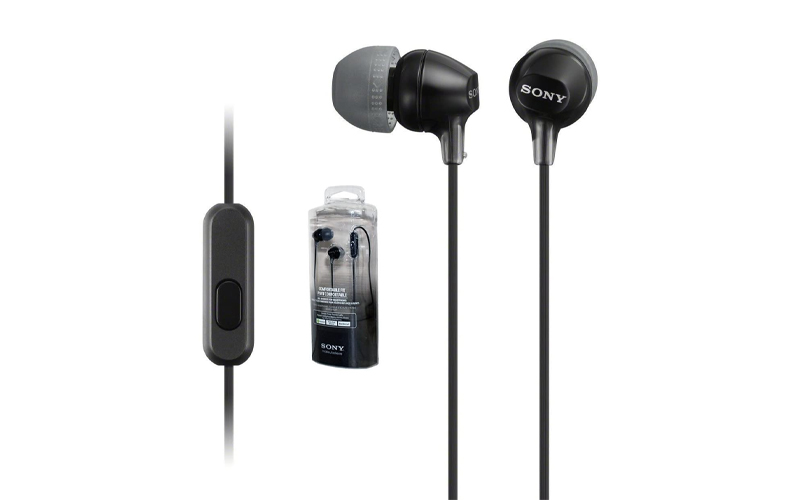 Another earphone from the house of Sony, this is another headphone from Sony in this price range. Earphone offers good sound output and comfort. These earphones offer very clear audio output with the rich bass sound.
Within this budget, you are getting the value for money. Most importantly the main thing you need is the vocal and treble which is really good in this earphone and gives good output even in high volume.
With the design point of view, the headphone looks stylish with decent build. The quality of cable seems not so durable but as of the price, it's okay.
---
6. Audio Technica ATH-CLR100
Audio Technica ATH-CLR100 is the best headphone under the price range of 1000 Rs. This earphone comes with very clear vocal Audio Technica ATH-CLR100 is specially made for the music lovers. You can feel every lyric of the music on this headphone. But unfortunately if you the bass lover this headphone is not for you.
The best part of Audio Technica ATH-CLR100 is that it comes with the plastic rolling case which allows you to carry your headphone safely and without tangling your cable. The headphone is lightweight and comfortable to use.
---
7. Realme Buds 2
Let's come to design first the Realme Buds 2 looks very attractive and stylish in black and yellow color combination which I think is suitable for the youth. If we talk about the build quality it's premium and thank Realme for that.
The earbud comes with magnetic ear tips. Which is hard to find in this price range. The earbuds come in TPU braided cable and cable organizer. When it comes to sound quality this is not going to disappoint you, even in this price range. Realme earbuds 2 bass-heavy earphones with its 11.2mm Bass Boost drivers. The Bass quality is punchy and balanced. So you gonna love this earphone if you love bass.
Overall the sound is clean, balanced, and comfortable to listen. And can use this earphone for a long period of time.
---
8. boAt BassHeads 182
The Boat is really satisfying the users in the headphone segment. boAt BassHeads 182 is the great headphone under the price of Rs 500. Boat is already popular for making bass-oriented earphones.
Most probably Indians like bass in their headphones. So if you are one of them then you can go for boAt BassHeads 182.
If we come to design and build quality it comes in a classy look and having strong build quality with tangle-free braided cable. And overall in this price range, the headphone offers the balanced sound and comfortable to wear for a long period of time.
So, these are the best headphones under 1000 Rs available in the market that you can buy and enhance your music experience. Please let me know in the comment section below, out of these best earphones under 1000 Rs which one you are going to buy.