A lightweight mouse for gaming adds extra comfort while playing games. They have several advantages compared to other basic mice. It's easy to move the mouse over the mouse pad. With the accuracy and lightweight, it adds more comfort to gamers while playing the games for a long time.
Over the period of time gaming mice marked a significant position in the gaming world. Most lightweight mice have the honeycomb design at the top to make the mouse more lightweight. To add more quirkiness to the mouse they have added some RGB lights and programmable buttons to give the perfect taste of gaming.
Read this article to find out my recommendation for Best Light­weight Mouse for Gaming that you can buy this year. So that you can enhance your gaming experience.
---
1. Finalmouse Ultralight 2 Cape Town
Weight: 48 grams
Buttons: 6
DPI: Up to 3200 DPI
The FinalMouse Ultralight 2 Cape Town delivers quick responses with soft and responsive buttons. The scroll wheel is quite raised and gives a tactile feel. All in all these factors results in better performance.
FinalMouse Ultralight 2 Cape Town is the best fit for Left-handers and Right-handers. And most importantly orange and cream color of this mouse makes it different from the crowd, you have noticed that most of the gaming mice are available in the darker shades.
The mouse consists of 6 buttons but Unfortunately, none of the buttons are programmable in Ultralight 2 Cape Town, limiting its functionality from the gamer's perspective. The switches used in the left and right clicks are rated for 20 million clicks.
---
2. Logitech G Pro X Superlight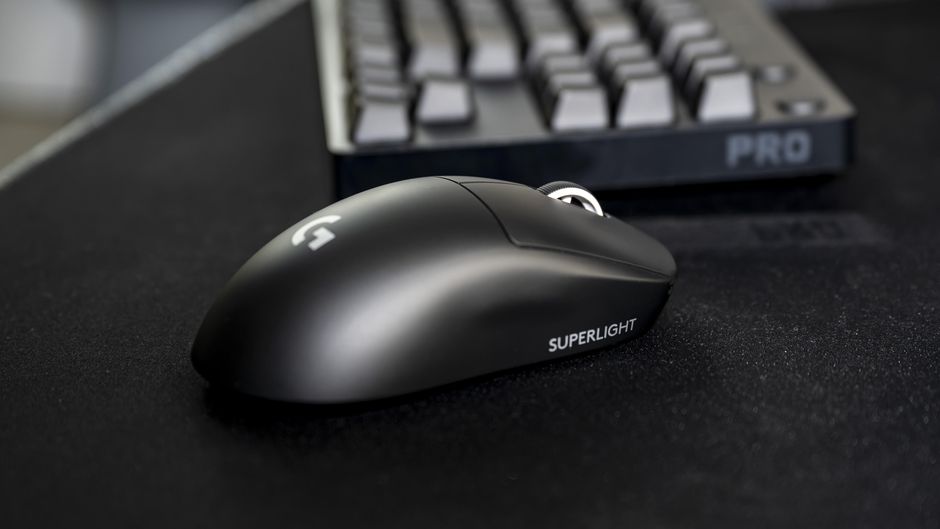 Weight: 62 grams
Buttons: 5
DPI: Up to 25,000 DPI
Logitech G Pro X Superlight also comes under the category of Light­weight Mouse for Gaming as it comes with 2 side buttons and a total of 5 buttons. By using the G Hub software you can remap all the buttons available.
The best part is G Hub software allows you to do plenty of customizations, other than remapping the buttons. You can also set and save profiles. Unfortunately, there is no dedicated button to change the DPI levels.
Logitech G Pro X Superlight doesn't have RGB lighting. They try to make it up with wireless charging. You can charge the G Pro X Superlight battery when laid on Logitech's Powerplay mat. Anyways it's an additional cost to the users.
---
3. Steelseries Aerox 3
Weight: 66 grams
Buttons: 6
DPI: Up to 18,000 DPI
The ergonomic shape & lightweight design of Steelseries Aerox 3 make it a convenient and handy mouse for gamers. Users can play games for a long time, like other gaming mice. With the help of SteelSeries Engine 3 software, you can easily remap all the mouse actions. Even you can customize the scroll wheel's up and down actions as per your likings.
Last but not least, the SteelSeries TrueMove Air sensor is accurate and handles the games too accurately so that the gamers can concentrate on the games without breaking a sweat.
---
4. Cooler Master MM720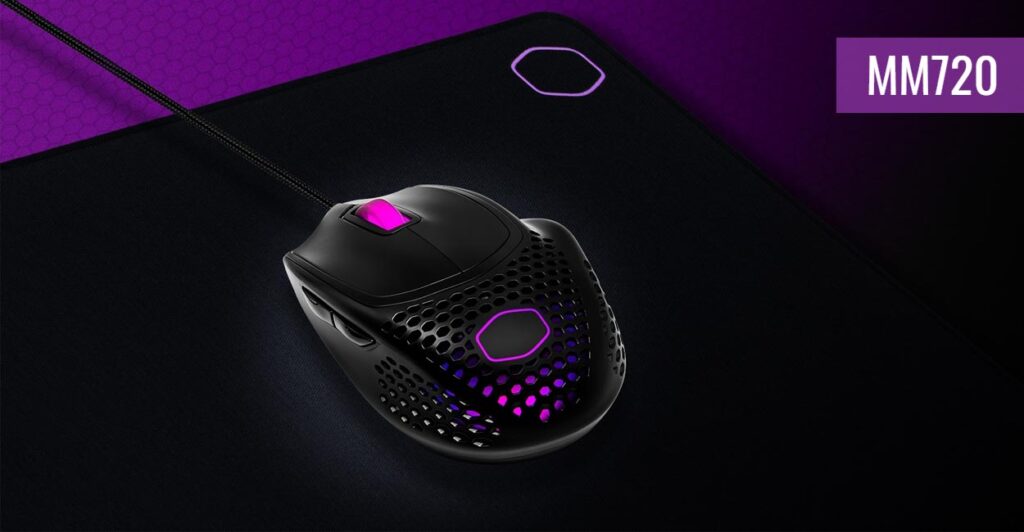 Weight: 50 grams
Buttons: 5
DPI: Up to 16,000 DPI
Another Best Light­weight Mouse for Gaming, Cooler Master MM720 delivers quick performance and proves to be casual gamers companion for playing games.
In Cooler Master MM720 you can also tweak the scroll wheel's click action. Similar to the keyboard, you can also program a secondary set of actions on the cooler master MM720. You can simply access these actions when you press a combination of the middle button and the other buttons.
---
Wrap Up
After reading this blog I hope you have a good idea about Best Light­weight Mouse for Gaming available, which you can buy for your gaming. All these mice mentioned here are lightweight and convenient for gamers to handle in their day-to-day gaming.
I want to tell you about another mouse which you can consider as a bonus.
Razer Viper Mini
If you want to try a lightweight mouse and want to know how it performs in long run, but afraid to spend more on the same, then you can try Razer Viper Mini. This is the most affordable and best Light­weight Mouse for Gaming. Which delivers smooth and excellent performance within its price.
Razer Viper Mini is known for its responsive optical switches. But there are minor limitations, such as it can track up to 8,500 DPI. This mouse is value for money for those who prefer to hold one in their hands.