In this growing world of technology, there are lots of privacy-related issues we come to know a day in or a day out. There are lots of organization compromise with your personal information such as e-mail address and phone number with that information, you are being targeted for personalized advertisements and some irritating emails.
Alright, finally Mozilla has announced a service called Private Relay. A privacy-oriented service to generate temporary disposable emails to safeguard your original email address and is available as an add-on for Firefox.
This will generate a unique email address to help users to create account or sign-up for various websites and services without revealing your original email address to that organization.
Private Relay will help users to avoid tracking by the advertisers and spam operators by relaying all incoming emails to the user's real email address so they don't miss out on any important information. The service entered testing last month and is currently in an 'experimental, invite-only alpha' phase, but according to ZDNet, a public beta is scheduled for later this year.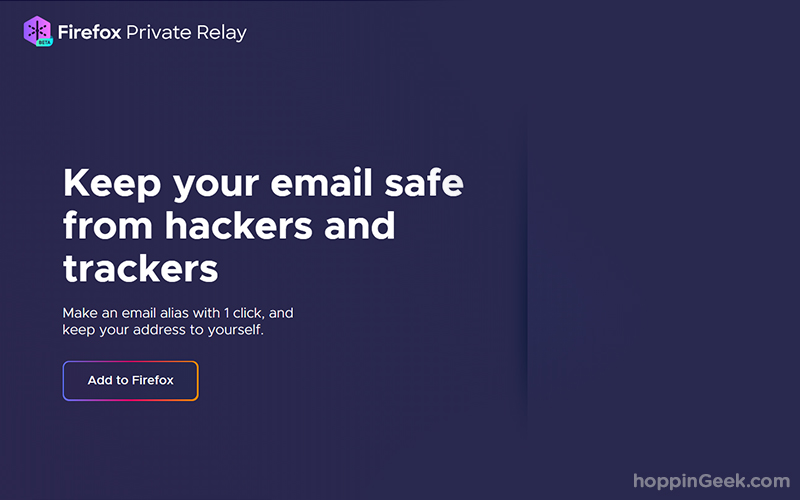 Mozilla said Private Relay is a 1-click solution for the users who want to end the online tracking by various services and websites. The private Relay will give a UI to generate anonymous email addresses that forward to your real address. You can use your Private Relay address (unique email address) to sign-up for websites, services, and newsletters. Once you are done you can destroy the email address so that you can't get further emails.
Private Relay is not a sign-in service, but it offers a temporary email address that users can use while signing up for sites or newsletters. Currently, Private Relay is available for Mozilla you can download it from here.
So, guys what are your thoughts in this concept of Mozilla's Private Relay, how this is going to help users if you are a privacy concern person when you are going to use this add-on. Please let me know in the comments section.