Microsoft's Cortana is preinstalled in every Windows 10 system, but rarely someone use Microsoft's Cortana in their daily lives. In the race of AI voice assistant battle, it seems that Cortana has lost the war with Alexa, Siri, and Google Assistant.
So if you are one of them who don't use Cortana and want to uninstall Cortana from your Windows 10 operating system then you landed in the right place. In this article, we'll learn the step-by-step process of how to uninstall Cortana from windows 10.
Read the article till the end to know how to completely remove Cortana from Windows 10 using PowerShell. Unfortunately, you can't uninstall Cortana using Windows Settings or the Control Panel. Alright so without any further ado let's jump right into the steps of uninstalling Cortana from Windows 10.
Uninstall Cortana
Step 1: Right-click on the start button and select Windows PowerShell (Admin) from the pop-up menu.
Note: You need to open Windows PowerShell with admin privilege.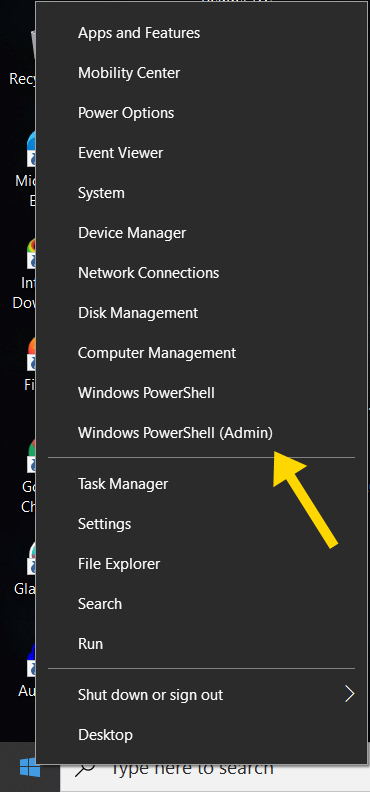 Step 2: Now just copy & paste the given code to your Windows PowerShell and hit Enter.
Get-AppxPackage -allusers Microsoft.549981C3F5F10 | Remove-AppxPackage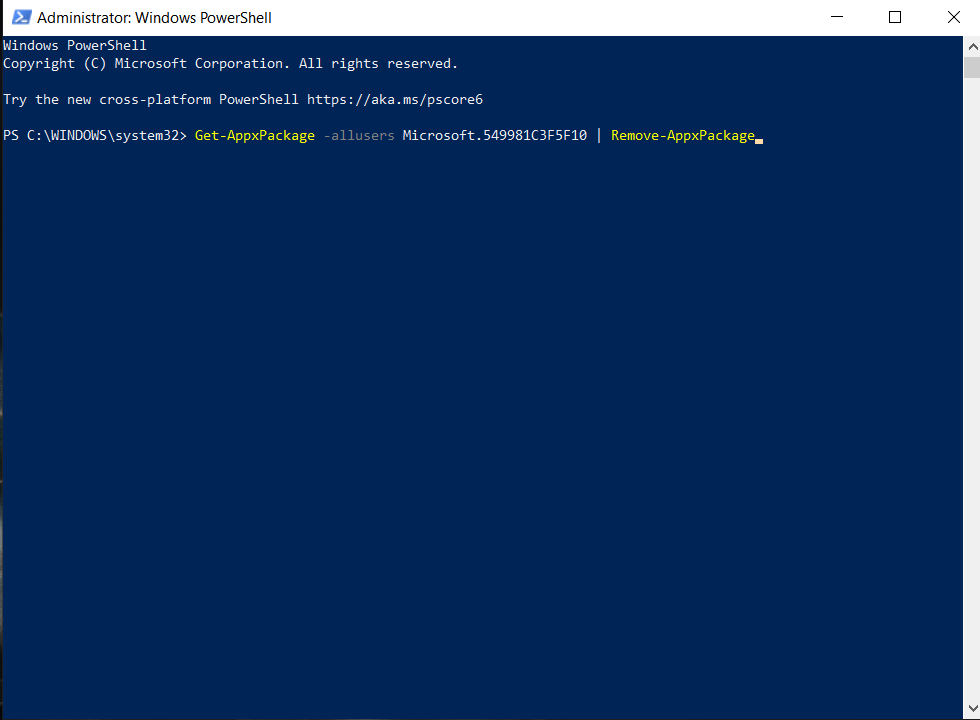 You have Successfully uninstalled Cortana from Windows 10. Now Cortana will not show up in the task manager or whenever you will search for it.
Now you may ask the question of what to do if I need to reinstall the Cortana again to my Windows 10 system, Don't worry I've got you covered on how to get Cortana back on your system.
You may like: How to Add icons to PowerPoint.
Reinstall Cortana
Cortana is available to download for free on the Microsoft store. From there you can download Cortana whenever you wish to do.

In the future, if Cortana gets some relevant updates and you want to try them out or you've changed your mind and plan to reinstall the Cortana, you can head over to the Microsoft store and get Cortana back in your system.
---
You can also check the same steps of uninstalling Cortana in motion by AddictiveTipsTV on YouTube ⚡
Wrap up
I hope this article will help you uninstalling Cortana from Windows 10. So go ahead and remove Cortana from your system if you are not using it, and let me know the reason behind removing it.